Music Lessons Dearborn
Are you looking to learn how to play an instrument? Look no further than Canton Music Academy! Located just a short drive from Dearborn, we offer high-quality music lessons for students of all ages and skill levels.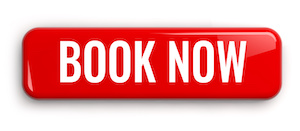 At Canton Music Academy, we offer private and group lessons for a variety of instruments, including guitar, piano, drums, voice, bass guitar, violin, viola, cello, upright bass, ukulele, saxophone, clarinet, and trumpet. Our experienced and knowledgeable teachers are passionate about music and are dedicated to helping our students achieve their musical goals.
Whether you're just starting out or looking to improve your skills, we have a program that can help you reach your full potential. We use recognized and standardized method books and can customize our lessons to the needs of each individual student. Our flexible scheduling allows us to accommodate students' busy schedules.
Our location at 5880 N. Canton Center Rd. Suite 425, Canton, MI, 48187, is conveniently located just a short drive from Dearborn, making it easy for students to attend lessons. Our phone number is 734-667-4983, and we are always happy to answer any questions you may have.
At Canton Music Academy, we believe that music is an essential part of a well-rounded education. Learning to play an instrument can help develop discipline, creativity, and self-expression. Whether you're a young student looking to build a foundation for a future career in music, or an adult looking for a fun and rewarding hobby, our academy can help you achieve your goals.
In addition to our high-quality music instruction, we also offer a winter and spring recital where students can showcase their skills and receive recognition for their hard work and dedication. These recitals are a fun and supportive environment where students can gain confidence and stage presence.
Don't let the short drive from Dearborn stop you from pursuing your musical dreams. Come to Canton Music Academy and discover the joy of playing music. We look forward to welcoming you as our newest student! If you have any questions or would like to learn more about our programs, please contact us at 734-667-4983 or visit our website.